Friday Night Funkin vs Cassandra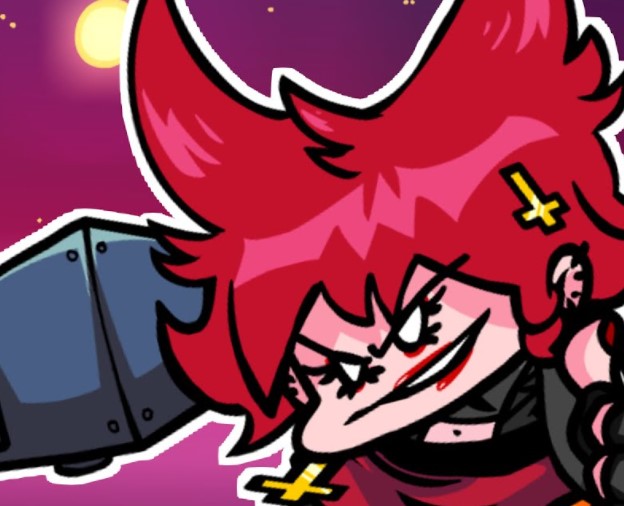 A new mod in the FNF series is already released. And it brings a new opponent who comes from the past of the main hero – it is Cassandra from Pico's school. This antagonist has bright red hair that is arranged in the shape of demonic horns. Usually Cassandra's eyes are white, but they immediately turn yellow when she is angry. It is enough to look at her terribly sharp nails to get frightened. This scary-looking girl is the leader of goth-punks, and this fact explains her strange appearance. The opponent arrives to the FNF world to take revenge for Pico, which defeated by Boyfriend not so long ago.
Furthermore, Cassandra wants to force Girlfriend to break with the guy. She spoke to her, trying to convince the girl that he is not the best candidate. Now only you can interfere and save the couple from the approaching disaster. For this, invite Cassandra to a dancing arena to dance to new songs. There are five tracks in this mod that are extremely difficult. Be very careful as this girl is more than aggressive. The more mistakes you make the higher is the chance to lose the confrontation. So focus on the rhythm as much as you can to maintain your progress bar green till the very end of the battle.