Friday Night Funkin Evil Boyfriend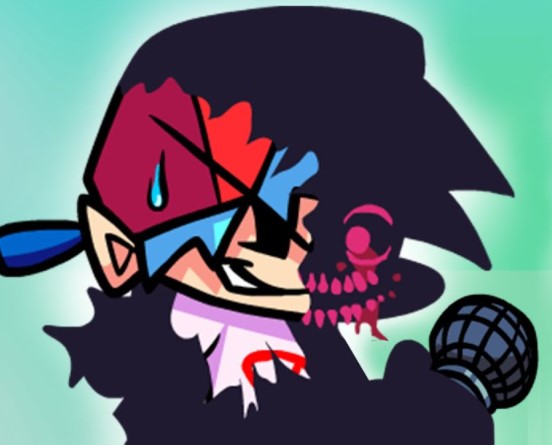 The developers of FNF music series decided to surprise its fans with something new. And they tried a completely unexpected approach – now you are offered an evil version of the popular game. How does it look now? All heroes are now different! They have been designed as dark silhouettes which can be hardly associated with main characters. It seems that a kind music series turned into a scary horror game. We do not actually see Boyfriend but his dark shape. It shows only pink bleeding eyes and pink teeth. Now, this dreadful version of the main hero will fight with Boyfriend we get used to. Of course, the task is obvious enough. You will play against this unnatural creature otherwise, everyone in the game will be swallowed by darkness.
No matter how spooky everything around may seem, do not let Boyfriend despair. On the contrary, help the guy to pull himself together and invite this ghost-looking antagonist to a music arena. Now you know the rules, you can bring back things to normal state if you defeat your enemy. For this, you must show you can follow the rhythm without a hitch! There are several arrows above your hero – press them matching the music beats. Do not rush as a wrong move will immediately affect your progress bar. And it must remain green until the end of the fight if you want to outperform the evil version of Boyfriend. Get ready for a real challenge this time and prove you are the best dancer ever!