FNF Character Test Playground Remake 6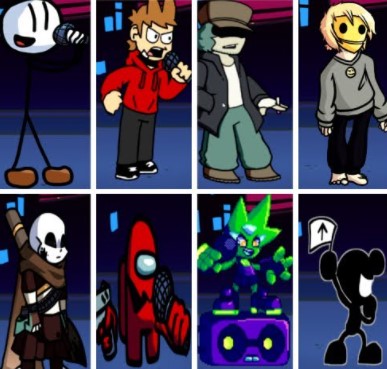 Welcome to the newest test playground remake release! If you love the FNF series and carefully follow all the news in the community, then you know that recently, the developers created several mods that differ from the original gameplay. The main plot is devoted to a love story of Boyfriend and Girlfriend, however, its main focus is on continuous music fights, in which the main hero needs to prove that he fully deserves to be with his Girlfriend. There are no two rap battles alike. Every time Boyfriend meets a new opponent. In the official release, there are only several weeks and not more than a dozen of antagonists. But very soon, fans of the game created hundreds of additional mods where even more adversaries appear. Knowing people keep looking for something new in the FNF universe, they decided to entrust them with an interesting mission. Now, every player can try on a game designer role. What is it all about? Everything is very simple. You can experiment with your favorite characters on FNF Character Test Playground Remake 5. It means you can restyle and modify any hero to your taste.
Moreover, you can even change soundtracks and vocals. The performance is now completely refreshed. In other words, you can play with backgrounds, appearances, voices and much more. It will be possible to arrange a real horror scene with natural horror voices. Alternatively, you can redesign everyone to look cheerful and festive. All you need is your creativity. The mod comes with multiple features – and you can experiment as long as you want. It will help you experience the usual game in a completely new way. Besides, this design mod allows you to create your own music. Check how your chosen character may look – you may even develop a whole gallery for the main hero or your favorite antagonist. Overall, it adds more opportunities and ways to interact with personages. Now it depends only on you in what voice Boyfriend or Girlfriend will sing. Try to be really artistic when selecting new features for terrible Tricky the Clown or Sonic.exe. Fully rework Daddy dearest to show his real nature and so no. You will need lots of time to try on everything from the remake menu. But you will definitely have no time to get bored – it is a lot of fun to become a contributor to your favorite online entertainment.