FNF Character Test Playground Remake 4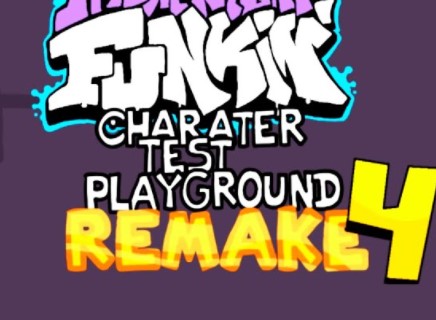 Are you an active player of Friday Night Funkin? Then you definitely have things that you like and dislike in this musical series. And what if you can become a game developer for a while? Just imagine for a second, it is you who decides how the characters will look, sing and move. Everyone will agree it is more than exciting. But you should know more! This amazing opportunity really exists. You only need to open FNF character test playground remake 4. Does the title of this mod give you any idea of what awaits you? Now, you can play and experiment with lots of interesting characters. Previous test playgrounds allowed you to interact with the main heroes of your favorite game. And this release adds 10 more personages to the menu. Besides singing, your characters can perform other functions – dancing and talking. So you have tons of opportunities to experiment with your favorite characters. You can use different backgrounds, change their vocals, poses and much more.
You just need to connect your creativity and realize your ideas. Playing with modified participants will become even more interesting. You can easily turn any Boyfriend's opponent into a real monster by setting a spooky background and choosing the scariest voice pitch. Alternatively, you can transform a monster into a funny toy just in a few clicks. Using the available modification features, you can come up with endless versions and enjoy the game in a completely different way. Only a few simple steps will introduce any hero in a new role. You will be able to enjoy the performance of each reworked character. And who knows? Maybe one day, the audience will see a new mod with characters developed by you? Start this interesting activity – it is very engaging. There are no restrictions here, create as many images as you wish – it will keep you busy for hours. You can take pictures of your most successful works and then share these with other fans. It is really going to be lots of fun, so do not hesitate to test it right now!